We are a participatory organization that works with you for your future generations.
You can help by contributing or volunteering today.
| | | |
| --- | --- | --- |
| Please click the donate button below to make a donation using our secure PayPal account: | | |
Or, please send your tax-deductible donations to:
The WAN Conservancy -- P.O. Box 1041, Malibu, CA 90405
Questions? Please call us at (323) 345-1555.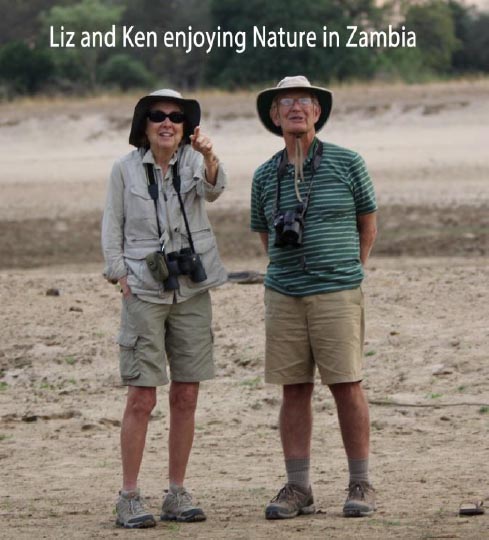 This fund has been established in honor of Kenneth Vale Blackford
Ken was the son of K.S. and Barbara Blackford. Born in Midland and raised in Lubbock, Texas, his parents' passion for knowledge and education inspired Ken to a lifelong love of learning, especially a curiosity to understand the mechanics of the natural world. At his family's summer home in Woodland Park, Colorado nestled at the base of Pike's Peak, Ken developed his deep love for the beauty and wonder of the natural world. With his family, he enjoyed many adventures in the Rocky Mountain landscape, a beloved area he would share with future family and friends throughout his life.
After graduating from Lubbock High, he went on to attend Yale University ('60). At Yale he studied Physics and met a wonderful group of lifelong friends, including WAN Conservancy's founder Larry Wan. Following Yale, Ken went on to study for a year at University of Tubingen in Germany, and then Stanford Business School ('66), and then settled in Los Altos, California with his beloved wife Liz. Ken and Liz raised their two children Phillip and Ashleigh in Los Altos, and Ken founded his own company, Industry Market Reports, which chronicled the latest innovations in the tech industry. Living in California, provided Ken and his family with incredible opportunities to continue to explore the outdoors.
Ken died from a heart attack on December 18, 2017, at the age of 79. Ken was a kind, supportive, and wonderful man, his gentle spirit, warm heart, camaraderie, and jovial nature will be greatly missed by all who shared in his journey here on this planet. In honor of his love of the natural world and a great interest in its conservation and its vital connection to all things, we have established this fund at WAN Conservancy. Our hope is that donations in his honor will have a long lasting positive influence on ecosystem conservation as Ken made an everlasting mark on our hearts.
Watch an illustrated slide show about
Western Alliance for Nature.
CLICK HERE!