The Owl Project
The Western Alliance for Nature is pleased to announce that it has acquired over 34 acres of undeveloped forest land in Ross and San Rafael in Marin County for habitat and wildlife protection. We have been working on this for over 4 years and it has finally come to fruition.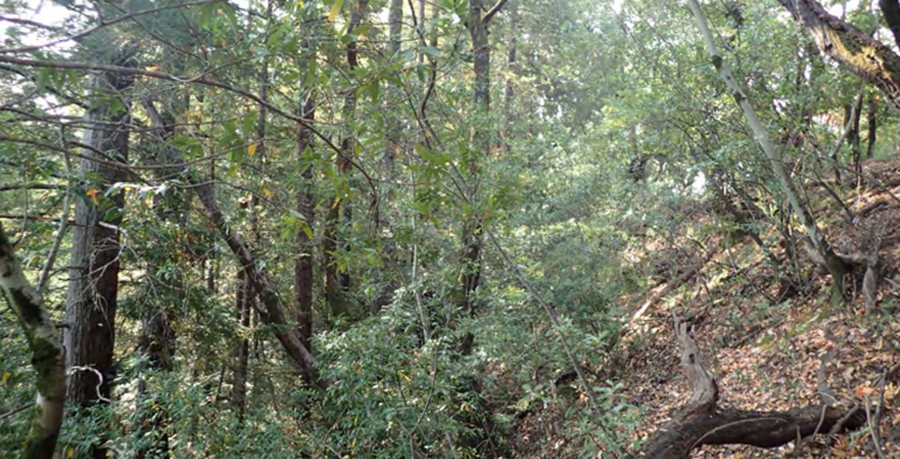 The new Nature Preserve Complex we have just established consists of 3 properties. One is 10 acres on Upper Toyon road, in Ross. The second is 7 acres. at the end of Sentinel Ct in San Rafael. The two properties are tied together by a 36 acre San Rafael Open Space , allowing these properties to increase the open space area and connect them through public trails. In addition the new open space area will be specifically protected for wildlife and habitat in the Preserve Complex that the Conservancy is creating. The 3rd parcel is 17.9 acres in the Dominican area adjacent to the Dominican open space area of 437.5 acres in San Rafael which will also become a part of our Nature Preserve Complex.
We became interested in obtaining this land because on one area in our Preserve there is an active, Northern Spotted Owl's nest. The land was slated for development and permits for two mega homes had been submitted, making acquiring the property critical to protecting the endangered Owl. Our new Nature Preserve is in the southern most range of this iconic species whose population is in precipitous decline.
Protecting Nature, both Flora and Fauna, and allowing public access that is in harmony with Nature, is the mission of our Conservancy. We are delighted that we were able to accomplish this.
Now, we will need funds to be able to maintain the land, including payment for Fire Department brush clearance and maintenance, maintaining public trails and removal of invasive species. We are seeking donations. Please help by clicking on the donation button and give a tax deductible donation for this iconic species of forest conservation.