We are a participatory organization that works with you for your future generations.
You can help by contributing or volunteering today.
Please click the donate button below to make a donation using our secure PayPal account:
Or, please send your tax-deductible donations to:
The WAN Conservancy --
15 Alderney Rd, San Anselmo, CA 94960
Questions? Please call us at (415)446-9027.
EMAIL US: renepvoss@gmail.com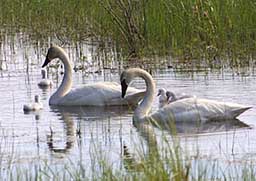 With a major initial donation of funds from its founders, and a commitment to match even more, the Western Alliance for Nature is moving quickly to fulfill its mission to protect and preserve our natural heritage for future generations.
But we need your active participation. With your donation, your energy will blend with that of other Western Alliance for Nature members. We will turn your tax-deductible donation into your legacy, your living imprint on this precious planet. With our commitment to preserve land in perpetuity, your contributions will be an enduring monument of your dedication and passion to preserve natural habitat. Achieving conservation with public passion and participation is what the Western Alliance for Nature is all about.
Watch an illustrated slide show about
Western Alliance for Nature.
CLICK HERE!